Will Matt Damon Prank Jimmy Kimmel at 2017 Oscars?
by Ellery LeSueur |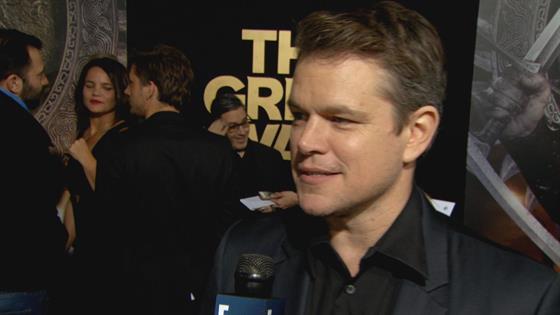 Matt Damon Teases ''Ocean's 8'' Cameo
Matt Damon and Jimmy Kimmel's longstanding "feud" never fails to put a smile on our faces, and the granddaddy of all award shows seems like the ideal place for the ultimate Kimmel-Damon prank.
Damon will be attending the 2017 Academy Awards next Sunday as producer of Oscar darling Manchester by the Sea, and Kimmel will be hosting the ceremony. We're doing some basic Hollywood math here: Jimmy Kimmel + Matt Damon + high-stakes live TV? There has got to be some kind of roasting in store.
So what can we expect on Oscars Sunday? Not much, apparently.
Damon told E! News' Marc Malkin at Wednesday's premiere of The Great Wall that he has such low expectations for Kimmel's performance as host that he isn't even planning any way to prank him.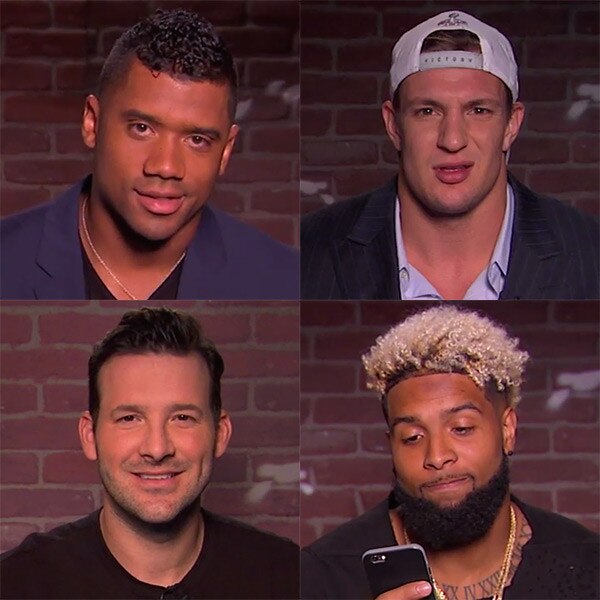 Photos
Celebrity Mean Tweets From Jimmy Kimmel Live!
"I don't think I need to do anything to make his performance worse," said Damon. "He's gonna be really terrible no matter what."
When asked if he had any message for Kimmel on his hosting skills, Damon joked, "No, [Jimmy] knows I hate him, and there's also a restraining order at the moment, so we're not allowed to directly address each other."
He also went on to imply that Kimmel's owes his success entirely to his staff who he called the "true talent behind that windbag."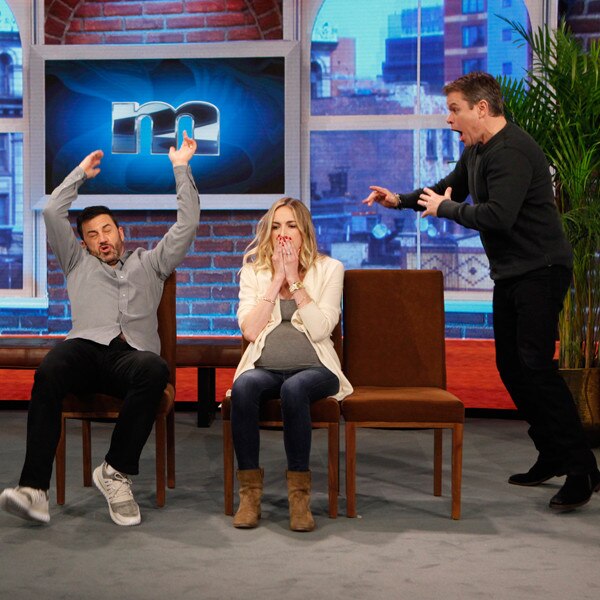 Read
Matt Damon and Jimmy Kimmel Go on Maury to Find Out Who Fathered Molly McNearney's Baby
Damon further played up the rivalry when he appeared on The Ellen DeGeneres Show Thursday and joked about Kimmel's hosting skills.
When Ellen DeGeneres mentioned that Kimmel was slated to appear on her show next week, Damon quipped, "My condolences."
Ellen also asked whether Kimmel's hosting was good or bad for him. Damon responded with a smile, "It's horrible for everybody." He added, "It's probably bad for me, too, but I mean, [it's] bad for America." He joked that he was "just being honest."
Damon also reiterated his low expectations for Kimmel's performance even though Ellen divulged that Kimmel is apparently "really anxious" about hosting the ceremony.
"He should be," Damon replied. "There's going to be hundreds of millions of people watching and hoping that he messes up. I'm going to be there a few rows deep hoping that he messes up. I might even throw things at him."
No promises were made that Damon would be lobbing objects at his rival, but he said with a shrug (and a smile), "There's better than a 50/50 chance."
We'd watch that.
Catch E! News' interview with Damon in the video above.
Watch E!'s live 2017 Oscars red carpet coverage starting at 1:30 p.m. ET/10:30 a.m. PT on Sunday, Feb. 26, and following The Oscars® ceremony starting at 8:30 p.m. ET/5:30 p.m. PT on ABC, tune back in to E! for our live After Party special at 11:30 p.m. ET/8:30 p.m. PT. On Monday, Feb. 27, tune in to E! News at 7 p.m. and Fashion Police at 8 p.m. for complete Oscars coverage.
TAGS/ Matt Damon , Jimmy Kimmel , 2017 Oscars , Red Carpet , Oscars , Feuds , Top StoriesOriginal Article