While Rihanna Came to Slay the Met Gala 2017, These Supermodels Were a Snore
by Raleigh Burgan |
It's called "fashion's biggest night out" for a reason…yet some looks were anything but.
The Met Gala is one of the most-watched fashion events of the year and, this year, it celebrates the opening of the Costume Institute's exhibition, "Rei Kawakubo/Comme des Garçons: Art of the In-Between" (think: sculptural garments with larger-than-life silhouettes).
So why is it that some stars (namely supermodels) decided to make their way up the 150-foot-long, off-white carpet in anything but a big, bold, avant-garde black-tie ensemble? Good question.
If you aren't arriving to the Met in anything other than wearable art, you're missing the point of the evening.
The first Monday in May has come and gone and like every year, we're left confused by those who hit the Met steps in "pretty" dresses. How do you make an impact on the most daring red carpet of the year by doing so? You don't.
It's especially disappointing from models like Miranda Kerr, Joan Smalls andGisele Bündchenwhen they're constantly being dressed—whether for a cover shoot or runway show—in crazy-interesting garments. Their job is to wear incredible, boundary-pushing clothing yet on, arguably, the most important event of the year, they cop out in their usual body-hugging attire (or in Miranda's case, a ladylike silhouette).
Even if you didn't "get" or love what celebs like Rihanna, Katy Perry or Tracee Ellis Ross wore, their looks probably got you talking. And isn't that the point? (Yes, that is the point.) Met Gala garments should start discussions, provoke questions, make you think in general about its construction and its purpose. And for those reasons, those three stars really did hit it out of the park with their garments.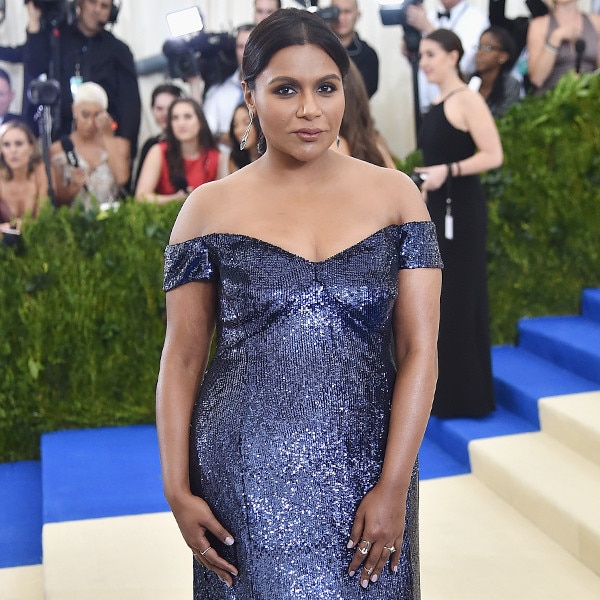 Photos
2017 Met Gala: Worst Dressed Stars
Creativity is truly an odd thing to judge. And while, of course, we were all in front of our TVs last night doing our best Miranda Priestly impressions, recognize that months of planning and collaborating went into each and every look, and everyone really did look amazing last night. End rant.
Now take a scroll through our top examples of who came to play in the name of art and who came to just look pretty.
David Fisher/REX/Shutterstock
Miranda Kerr
This pretty, floral Oscar de la Renta dress was just that: pretty. But was it Met-appropriate? We think not.
Rob Latour/REX/Shutterstock
Rihanna
The Met alternative to Miranda's timeless silhouette is Rihanna's show-stopping Commes des Garçons number with 3D florals.
Sipa via AP Images
Joan Smalls
Of course, Joan's looking bangin' in Topshop, but it falls flat in comparison to the following.
Article continues below
Matt Baron/REX/Shutterstock
Katy Perry
This John Galliano-designed Margiela look is perfect for the event. The layers of ruched detail provided visual interest and the crystals, satin ribbon, and embroidery were fantastic takes on Met glamour.
David Fisher/REX/Shutterstock
Karlie Kloss
In Carolina Herrera, Kloss is looking chic, but to CdG-it-up a little deconstruction was needed.
David Fisher/REX/Shutterstock
Claire Danes
This Monse look is what we're talking about! This is how you take classic pieces, unravel them and Met-ify them.
Article continues below
Gourley/BEI/REX/Shutterstock
Elle Fanning
Elle's a vision in this baby blue number, but where are the innovative details?
Neilson Barnard/Getty Images
Liu Wen
Unconventional denim would have definitely done the trick. Hats off to this supermodel for sporting this Off-White look.
Theo Wargo/Getty Images
Laura Dern
The Big Little Lies actor stuns in this navy Gabriela Hearst number, and although we love the geometric top, more could have been done to hit a home run.
Article continues below
Rob Latour/REX/Shutterstock
Tracee Ellis Ross
Tracee's sculptural CdG midi is the perfect example.
Taylor Hill/FilmMagic
Behati Prinsloo
Lastly, the VS Angel wore a slinky Topshop gown with a killer train, but it was a little too streamlined for such an occasion.
Schildhorn/BFA/REX/Shutterstock
Adwoa Aboah
We would have loved to see her take this supermodel's approach of bridging any gap between menswear and womenswear. This Calvin Klein creation is major.
Article continues below
Catch our drift?
There's always next year.
TAGS/ Rihanna , Katy Perry , Laura Dern , Elle Fanning , Miranda Kerr , Gisele Bündchen , Behati Prinsloo , Joan Smalls , Claire Danes , Tracee Ellis Ross , Karlie Kloss , Life/Style , Style Collective , Top Stories , Met Gala , 2017 Met Gala , Fashion , Red CarpetOriginal Article