All the Hidden 2017 Met Gala Details You're Missing
by Natalie Finn |
Latest News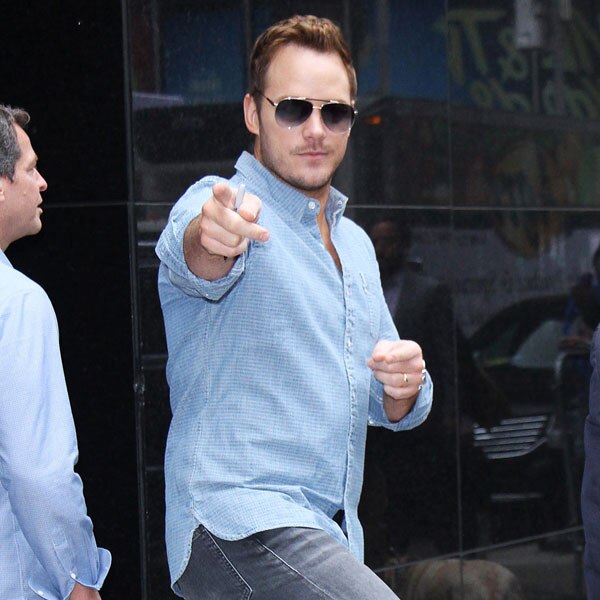 The Big Picture: Today's Hot Photos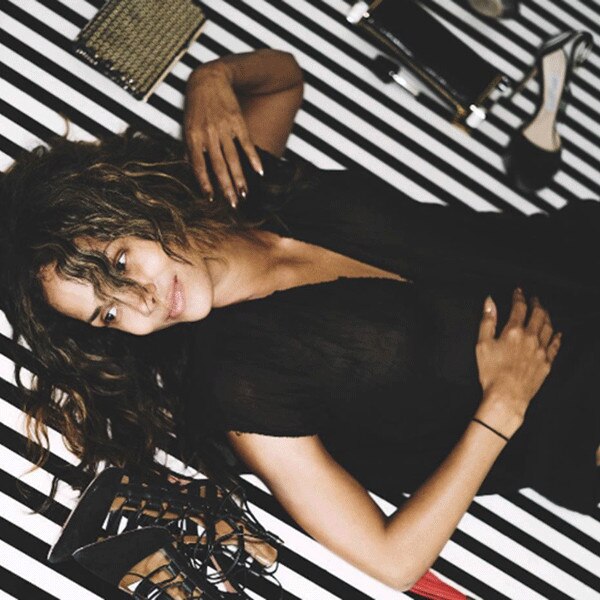 Stars Get Ready for Met Gala 2017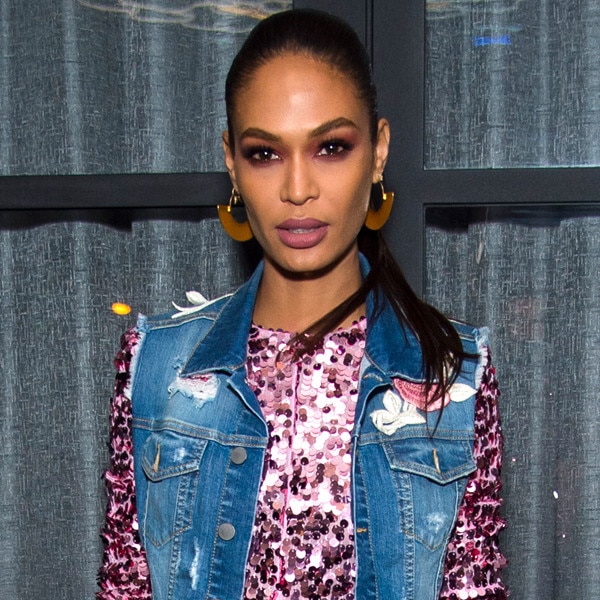 Party Pics: New York
We'll be talking about the looks you saw tonight at the 2017 Met Gala for days, so don't worry if you can't get a handle on all of it tonight.
But even if you're poring over pics with magnifying glass in hand, it's impossible to see every little thing that this incomparable carpet has to offer. Which is where the Internet detectives come in!
Who's wearing which designer is important and all, but don't you want to know for sure what Katy Perry's head piece says, or what Lena Dunham's most important accessory means?
Between us and all of the scientists-for-a-night, we're going to do our best to disect the Met Gala and ensure you don't miss the important little details.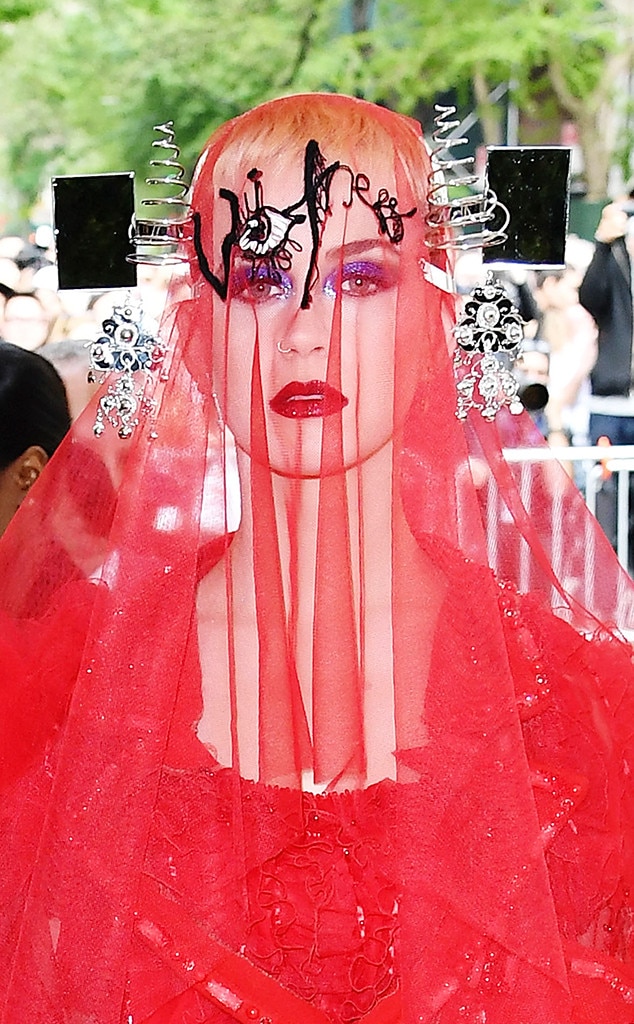 Karwai Tang/WireImage
Let's start with Katy Perry, one of the evening's co-chairs.
Maison Margiela's John Galliano designed this red-wedding-appropriate dress that pays homage to the evening's theme, Rei Kawakubo/Comme des Garçons: Art of the In-Between, and the honored designer's famed use of scarlet hues. But while we almost thought her headpiece said "waitress," it appears to actually say "witness," a pointed reference to being socially aware and not blind to what's really going on in the world.
All that attention to handmade detail, though, and no one remembered to spritz some Windex on her mirror?
@katyperry you could at least had cleaned that mirror ? MY OCD IS SCREAMING #metgala2017 pic.twitter.com/ZjTOlFhjFn

— ?L?Y P?RRY (@vikalocsay) May 1, 2017
The activist vibe would not end with Katy, of course. Despite her professed hate for the Met Gala, Lena Dunham is back this year, sporting a discreetly placed "PP" pin at the waist of her Elizabeth Kennedy gown to show her support for Planned Parenthood.
Details #plannedparenthood ??

A post shared by Lena Dunham (@lenadunham) on
Also thanks to Lena, we know there's pour-your-own sangria in the lobby.
.@AndrewRannells tests the lobby sangria ? #MetGala pic.twitter.com/PGslJZ1eVi

— Lena Dunham (@lenadunham) May 1, 2017
Priyanka Chopra's Ralph Lauren gown may look like a mere sexy belted Inspector Gadget trench, but once she starts moving, you realize the train is soooooo long.
And soooooo khaki.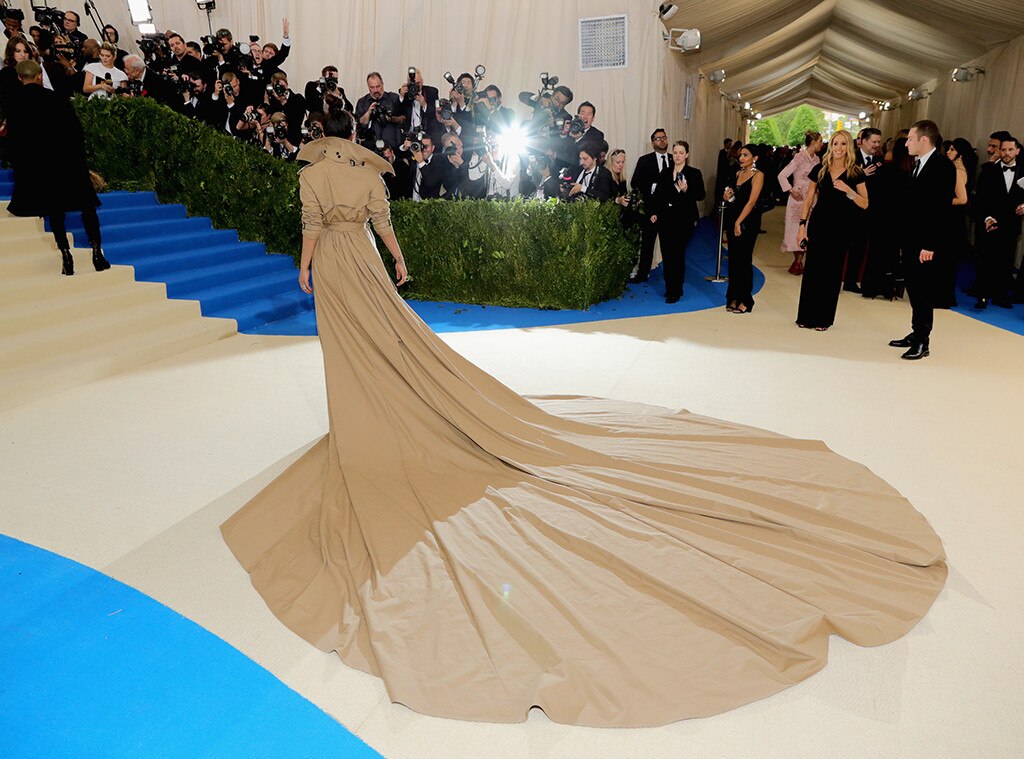 Neilson Barnard/Getty Images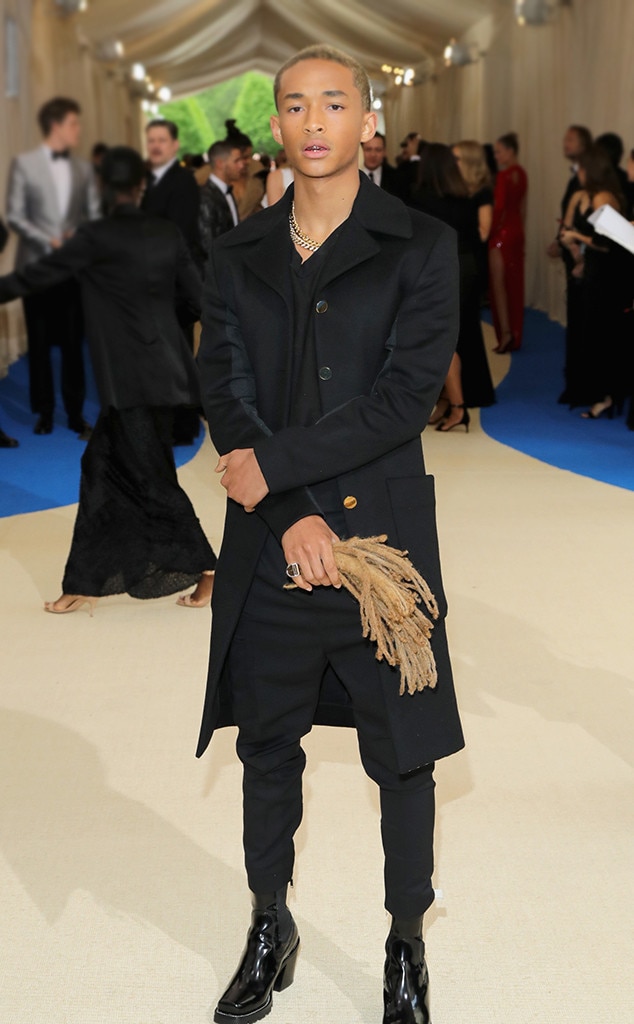 Neilson Barnard/Getty Images
Jaden Smith, ever the avant-gardist, was not only holding a handful of his own dreadlocks (well, they're the world's dreadlocks now) and sporting a mouthful of gold teeth on the red carpet, he was also literally dancing to the beat of his own drum in the form of a wireless speaker playing music he toted onto the carpet.
TAGS/ 2017 Met Gala , Met Gala , Red Carpet , Top StoriesOriginal Article